Our Team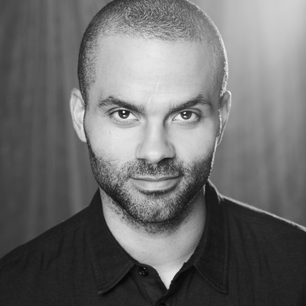 Tony Parker
Partner
Tony Parker, born on May 17th 1982, is a French basketball player who plays for the Charlotte Hornets. Tony began his career with the San Antonio Spurs in September 2001 alongside David Robinson, Tim Duncan and Coach Gregg Popovich.
Parker's professional career includes being a Four time NBA champion (2003, 2005, 2007 and 2014) , Finals MVP against Cleveland in 2007 with 24.5 points average, six times selected to the All-Star Game (2006, 2007, 2009, 2012, 2013, and 2014), four time NBA ALL times (voted in the top 15 NBA players of 2009, 2012, 2013, and 2014), Tony Parker is designated for European player of the year in 2013 following his title of European champion with the French Team.
Beyond basketball, Parker has quietly made a name for himself as a savvy and successful Hollywood movie producer. In 2017, Parker joined Argent Pictures to work alongside the Argent founders to develop, package, finance and produce a top-quality slate of feature films and documentaries.
As a movie producer, Parker's impressive film credits include BIRTH OF A NATION, FIRST TO DO IT, MEET THE BLACKS, NOMIS, SHOCK AND AWE, ESCAPE PLAN II, ESCAPE PLAN III and AMATUER.